(Re) discover Switzerland
Swiss Tours Surprises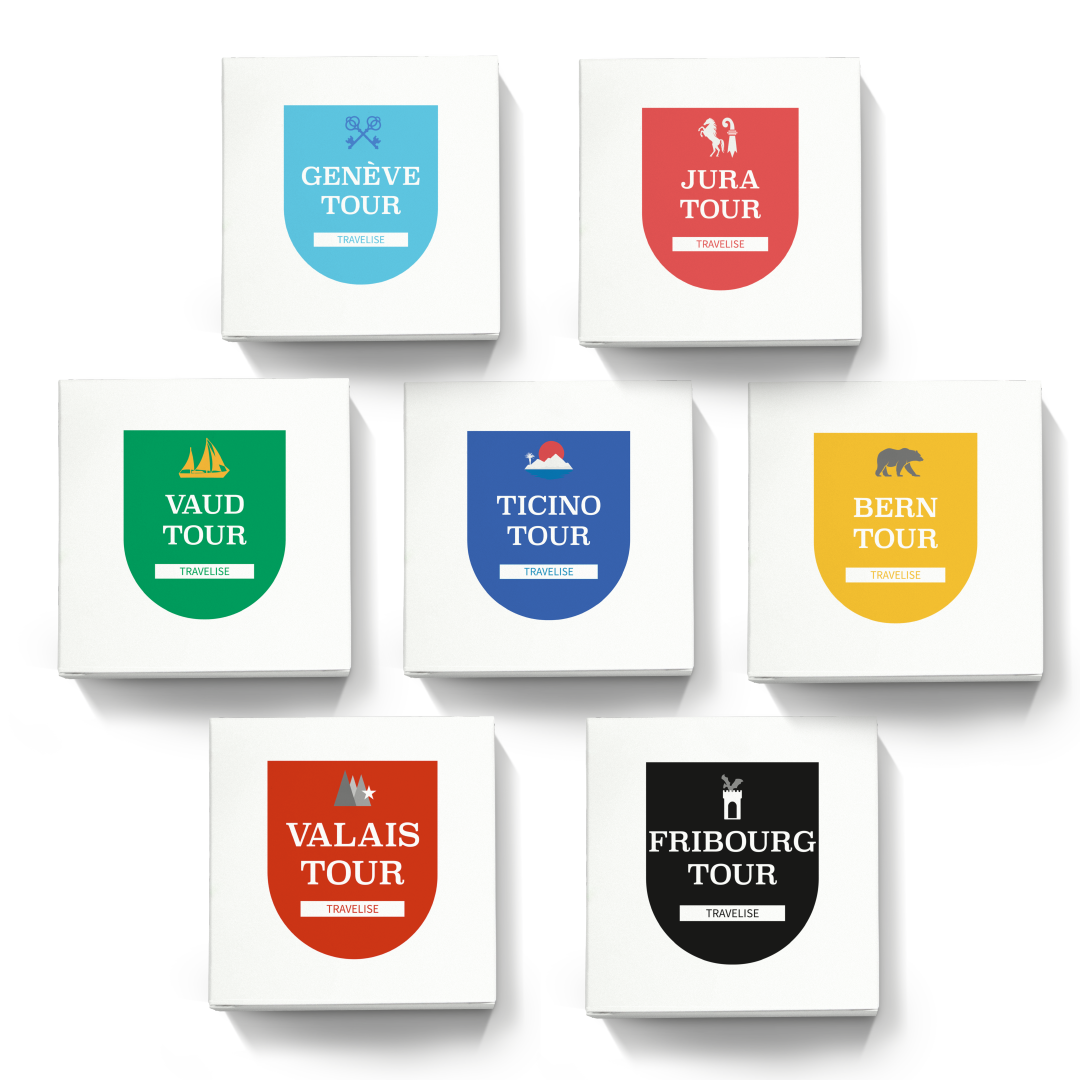 Travelise launches Swiss Tours Surprises!
---
For over a year, Travelise has been working with Innotour to create the Swiss Tours Surprises project. Innotour is a program set up by the Swiss Confederation to encourage innovation, cooperation and professionalization in the field of tourism. In November 2021, we received the green light to launch this project which combines collaboration and innovation.
The objective of the Swiss Tours Surprises is to make the Swiss (re)discover Switzerland in a different way. The concept is simple: go for a day to discover a Swiss canton. The tours include transportation, activities and accommodation. Each step of the day is revealed by the Travelise App. You just have to let yourself be carried away. The concept of the surprise allows to elaborate a uniform offer while putting forward local service providers (Wineries, restaurants, craftsmen, producers, ...) without marketing costs. Our goal is to federate these different actors by integrating them into a complete experience. Swiss Tours Surprises can be booked online and are also available as gift vouchers to be offered in the region of your choice.
This project, led by and for local tourism providers, is being carried out in partnership with 7 of the 13 Swiss tourism organizations (Valais, Fribourg, Vaud, Geneva, Jura & Trois-Lacs, Ticino and Bern). It aims to cover the whole of Switzerland by 2025.
How it works
Our Swiss Tours in 3 steps
1
Book your Swiss Tour
Choose the canton of your choice and your dates. The adventure begins!
2
Download the App
The App reveals the things to take, as well as the place and time of the meeting while keeping you surprised!
3
Discover your activities as they happen
Revelation of the activities on the day thanks to a countdown. All necessary information as well as partner descriptions and suggestions are available on the App.

3 values that are dear to us
Proximity
One of the foundations of Swiss Tours Surprises is the promotion of national tourism. The surprise offers the possibility to (re)discover Switzerland in a different way while having a positive impact on our local economy. We believe that the emotions of travel can be experienced on a regular basis without necessarily having to travel to the other side of the world.
Meetings
Aren't the best travel memories often linked to a meeting? Each activity included in the Tours is based on a meeting with a woman or a man sharing his passion. The public tours bring together people from the French-speaking world for a day of unique adventures.
Fair prices
The Swiss Tours Surprises are intended for Swiss companies or private individuals. The prices are set so that everyone wins. Travelers can thus be sure to benefit directly from the players in their regions and from the development of new experiences.