Your Surprise Group Outing
Discover your destination on the day of departure!
We organize your group outing according to your criteria, preferences and budget. A unique and personalized surprise trip far from mass tourism.
Thanks to our mobile application, you will know what stuff to take with you and you will discover the program through the different surprises and countdowns.
A memorable and original experience to discover places and activities off the beaten track that value local providers.
Your Customized Group Outing
Your criteria, your budget, your experience!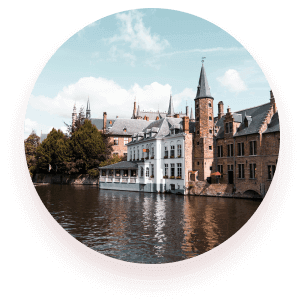 Time saving
Travelise takes care of everything
Reservation, transportation, accommodation, activities, meals, rooming list and entertainment.
All according to your budget.
A surprise made to measure
Do you want to know about the program and keep the surprise for others? Be our accomplice and give us your criteria. We will draw you a custom-made offer with illustrations that will allow you to project yourself in your trip.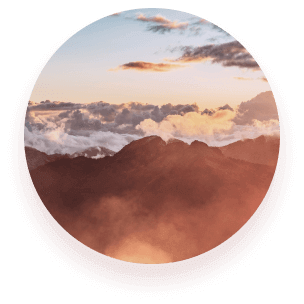 A unique experience
The Travelise Application
During the trip, participants will discover the surprise program as they go along thanks to the Travelise application.
Travelise sent us to a destination that we would not have thought of. The surprise activity exceeded our expectations: we were pampered and taken care of all day by a private guide for multiple discoveries.

- Anthony B.

"We were hanging on the application hasty to find out the next surprise, the concept is interesting and keeps you on the edge of your seat throughout the stay."

- A happy group thanks to the App

"Thank you for all the hard work you put into making this a really cool experience for us! We had a great weekend and I would recommend the experience to anyone I know without hesitation."

- Aurélie D.

We also offer moments of sharing with friends. We are happy to organize an aperitif in parallel with an activity or at the end of it.

- Moments of conviviality

We offer activities that are out of the ordinary, that are accessible to all and that allow participants to share moments of conviviality, while keeping the team spirit.

- Unusual activity

Leave with a lot of memories and pictures/videos of your surprise outing

- Souvenir video

Don't worry about transportation. Your driver will take you to the place of your outing by bus or minibus.

- Privatized transportation with driver

Top notch! All the activities were very interesting and the reveal of the surprises on the App is great.

- Camille B.

Reconnect in extraordinary settings

- Re-energize yourself

Go on an adventure and challenge your friends and family!

- Get off the beaten track
How it works
1
Create your trip
At each step, you can give us your preferences!
2
Download the App
The App reveals the things to take, as well as the place and time of the meeting while keeping you surprised!
3
Discover your destination
Revelation of the destination on the day. Participants discover the program as they go along.
The Travelise Experience
Original destination
Off the beaten track
We avoid the main destinations and propose regions out of mass tourism! You choose your preferred area and unwanted destinations!
Private driver
Zero worry
You can count on a private driver to accompany you during your outing, offering maximum flexibility!
Charming hotels
Far from the big chains
We select particular accommodations by avoiding the big hotel chains. You just have to choose your standing when you book. Breakfast is always included.
(Re)Creating links
Surprise activity(ies)
Whether it is to celebrate an occasion or simply to go on a trip, we always include a surprise activity according to the theme of your choice. We work with local service providers who will make you discover their region in an original way.