Your Company Outing Surprise
Your custom-made company outing of one day, two days or more in the image of your company and your values.
Your company outing according to your criteria and budget.
Have a unique experience with your team and colleagues. With Travelise, you can discover places and activities that value local providers.
Your Customized Company Outing
Your criteria, your budget, your experience!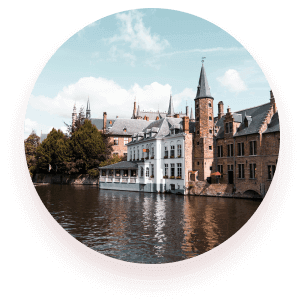 Time saving
Travelise takes care of everything
Reservation, transportation, accommodation, activities, meals, seminar, rooming list and entertainment.
All according to your budget.
A surprise made to measure
Want to know about the program and keep it a surprise for others? Be our accomplice and give us your criteria. We will draw you a custom-made offer with illustrations that will allow you to project yourself in your trip.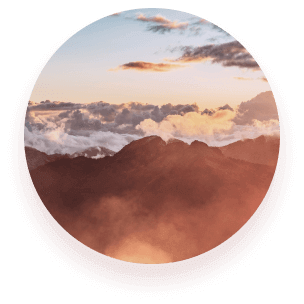 A unique experience
The Travelise Application
During the trip, your team and employees will discover the surprise program as they leave the company thanks to the Travelise application.
Nous proposons également des moments de partage entre collègues. Nous organisons volontier un apéro en parallèle d'une activité ou à la fin de celle-ci.

- Moments de convivialité

Les moments simples sont souvent des instants de qualités.

- Vivez le moment

Une soirée à thème pour nouer les liens et passer un moment de détente tous ensemble ?!

- Journée à thème

Nous mettons tout en oeuvre pour créer des repas qui corresponde à vos attentes à vos critères. Nous pouvons vous organiser un pique-nique comme nous pouvons organiser un repas gastronomique cela dépends de votre envie et de votre budget.

- Ambiance sur mesure

Repartez avec des souvenirs pleins les yeux et des images/vidéos de votre évènement réalisées par un professionnel

- Vidéo souvenir

Ne vous souciez plus des transports. Au départ de vos bureaux, votre chauffeur vous conduira sur le lieu de votre sortie en bus ou minibus.

- Transport privatisé avec chauffeur

Votre sortie mérite un cadre hors du commun

- Privatiser un lieu d'exception

Pour les sorties d'entreprises, nous proposons des activités qui sortent de l'ordinaire, qui sont accessibles à tous et qui permettent à vos employés de partager des moments de convivialité, tout en gardant l'esprit d'équipe.

- Activité Insolite

Partez à l'aventure et challengez vos collègues !

- Sortez des sentiers battus

Vivez le moment fort de la sortie autours d'un mémorable repas

- Dîner de Gala

Renouez des liens dans des cadres hors du commun

- Teambuilding
How it works
1
Create your trip
At each step, you can give us your preferences!
2
Download the App
The App reveals the things to take, as well as the place and time of the meeting while keeping you surprised!
3
Discover your destination
Revelation of the destination on the day. Participants discover the program as they go along.
The Travelise Experience
Original destination
Off the beaten track
We avoid Paris, Barcelona, Rome, Berlin or Madrid! You choose your preferred area (North or South or Surprise) and the unwanted destinations!
Private driver
Zero worry
You can count on a private driver to accompany you during your outing, offering maximum flexibility!
Charming hotels
Far from the big chains
We select particular accommodations by avoiding the big hotel chains. You just have to choose your standing when you book. Breakfast is always included.
(Re)Creating links
Surprise activity(ies)
Whether it is to celebrate an occasion or to develop a group spirit, we always include a surprise activity according to the theme of your choice. We work with local service providers who will help you discover their region in an original way.
Frequently asked questions
As an organizer, you will be able to know all the details of the program before validating the offer. The surprise will be kept for the other participants.

We organize your company outing for groups from 5 to 300 people

Once we have defined the program together, participants will receive a code by email to download the Travelise mobile application. They will find out what to pack, the weather forecast and the meeting time and place. Other surprises will be revealed as the trip progresses. They will discover their destination together on the day of departure! Each traveler will have access to the application.

We work with quality local service providers and we select the best accommodations whatever the standard you choose. We privilege original destinations in Europe and Switzerland. To enrich your trip, we also offer you the possibility to book one or more surprise activities on themes of your choice.

Simply fill out the questionnaire. We will then contact you by email or phone to learn more about your needs. You will receive a detailed offer according to the budget that has been defined.

Travelise is a Swiss company and we work with tourism/event professionals all over Europe, including Switzerland. We organize surprise trips for individuals and companies since September 2016. We are the first to guarantee a secure surprise with our mobile app.

We are overflowing with ideas for original company outings and good plans, but of course we are always open to your ideas and wishes.